Main Services
Web Development
Website Revamps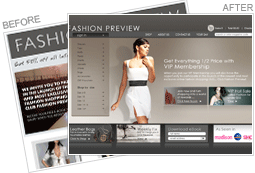 Your website is your business's most valuable marketing asset. Therefore, it is imperative to keep it looking fresh and up-to-date. Improving or maintaining the results that your Online Marketing achieves requires regular reviews of the Web Design, Website Content and SEO. Updates are needed on an annual basis to keep abreast of the changing demands of your business, industry and target market. A small investment in website revamps will ensure that your brand continues to be properly represented and that your website maintains its relevance, appeal and ROI.
Is your website looking tired and out-dated?
You only have seconds to capture the attention of your audience. Your website must be fresh to impress. Give your site a makeover and instantly improve results.

Web Design
W3F's highly experienced Web Designers will work closely with you to assess the appropriateness of your current
Web Design
. With an understanding of your e-business needs and target market, suitable recommendations can be made for any improvements to your current website design. Developing a design concept, the
Web Designer
assigned to your project can then customise sample designs to your desired specifications.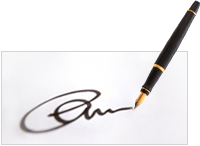 Website Content
Your website content is a critical factor in ensuring your website meets its objectives. Your web copy must effectively communicate your sales message and stimulate the desired action to get your customers to buy and return to buy again. Also, written content contributes to your search engine rankings and can increase the traffic to your site. Using the services of a professional to review your
Web Copywriting
can improve overall ROI. An effective communications strategy designed and developed by an W3F Web Copywriter can prove to be invaluable.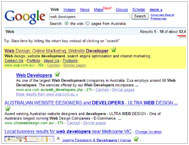 Search Engine Optimization
The fluid nature of search engines such as Google, means that maintaining high rankings requires vigilance. Constant reviews and updates of your site's
SEO
is critical to your ongoing success with
Online Marketing
. As part of our unique
Web Magnet
process, we review all factors relating to our clients SEO and the results it is achieving, making adjustments accordingly.
SEO is a highly technical process. Our team of SEO experts are the industry's most experienced and qualified. We have the highest rate of achieving top rankings for our clients' websites in leading search engines such as Google, Yahoo and MSN. Our consultants can review your
SEO
and design a Search Engine Optimisation strategy that will ensure top results.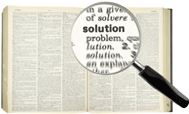 Web Development
Your website revamp will require the services of an experienced and qualified team of
Web Developers
. Once your new
Web Design
, Web Content and
SEO strategy
is determined,
Web Development
is the final phase in the revamp process. At the completion of the development stage your website will once again be fresh and consistent with your business goals.
To schedule a consultation with an W3F e-Business expert, please
Contact Us
.